2020
Degree Show Project, Third Year of Part. 1


Performance Hall and Retreat located by Loch Lomond, West Dunbartonshire. The clients are a non-profit organization who provide music lessons and workshops to disadvantaged teenagers and young adults. This building combines a performance hall with adjoining accommodation for resident workshops. The building seeks to frame the view as its approached through the town of Balloch. Studying and photographing standing stones, perhaps the earliest form of intervention in the Scottish landscape, led to experimenting with the simplest form of composition, solid and line, and how this frames the surrounding environment.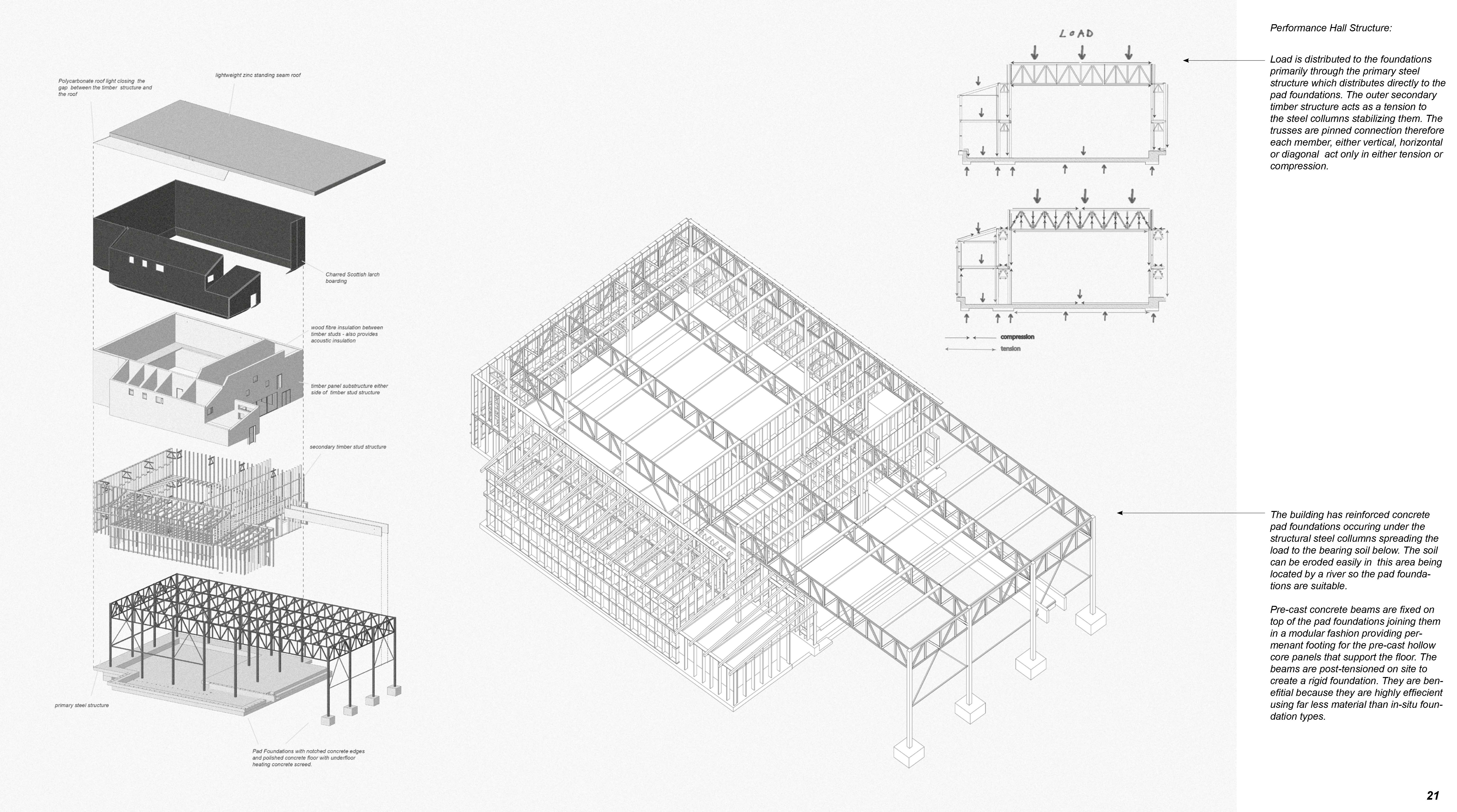 ︎︎︎ Research and development of the project. As the location of very high natural beauty it was important for me to study the site in detail in order to explore the best view spots and start sketching out possible arrangements. I was initially drawn to certain aspects of the site such as the over grown river bank which had such interesting twisting branches and reeds reflected in the water.
---
Bo'Ness
2019
Second Year project
Re-development of the Library at Bo'Ness, a small town on the south bank of the Firth of Forth in the Central Lowlands of Scotland. This was my first project looking at redeveloping an already existing building so there was a constant compromise between keeping as much of the existing as possible for sustainablity reasons and developing a coherant design. I enjoyed creating a juxtoposition between the traditional existing stone buildings and a contemporary pigmented concrete extension and played with this as much as possible.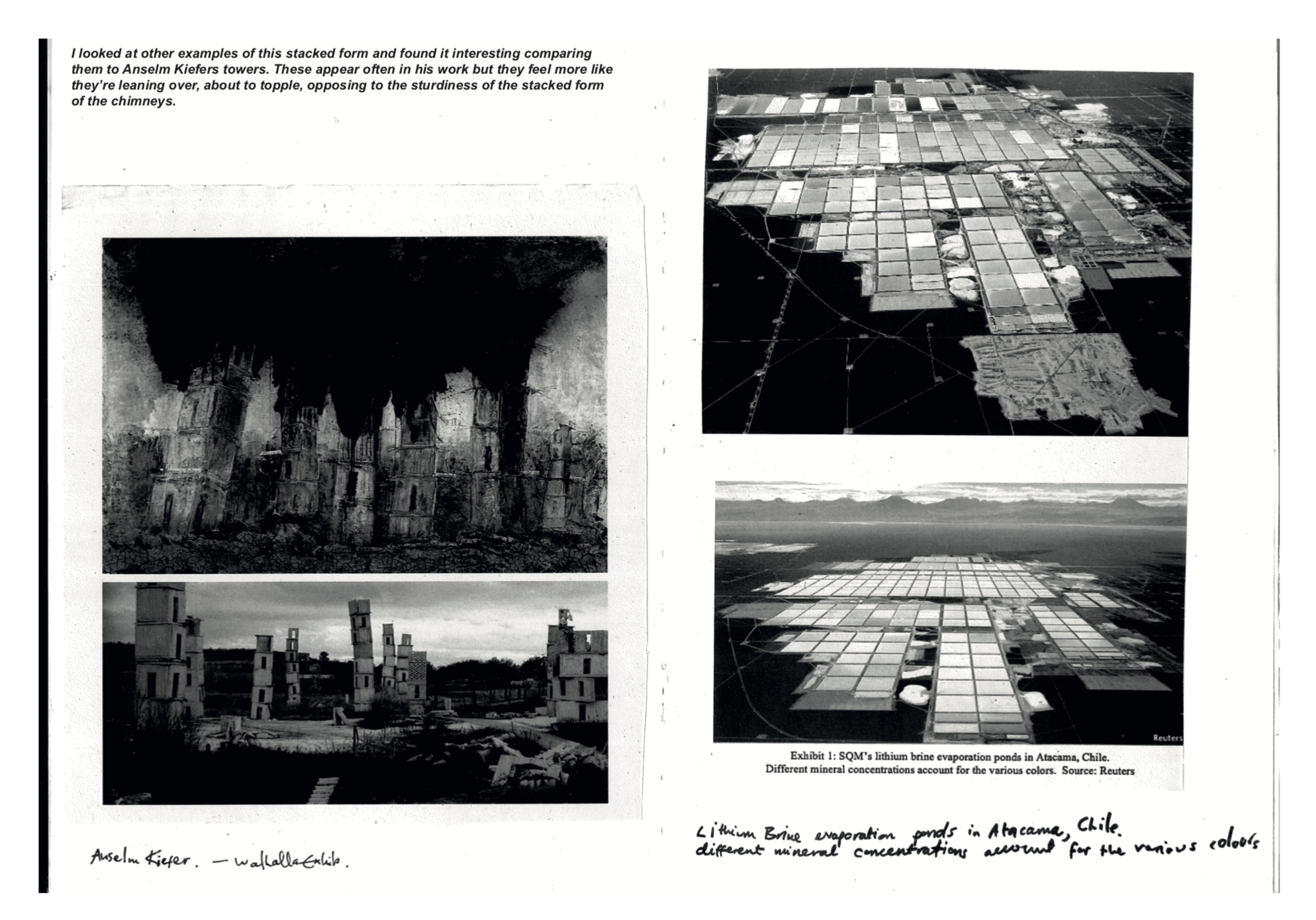 ︎︎︎ Sketchbook pages showing my exploration of a Salt Production Factory located on the other side of the Forth directly opposite the site. Using the idea of timeless archetypes and urban iconography, I incorporated the stacked chimneys into the design. I started by playing with volumes that would define areas and develop in-between spaces when interacting with the existing library.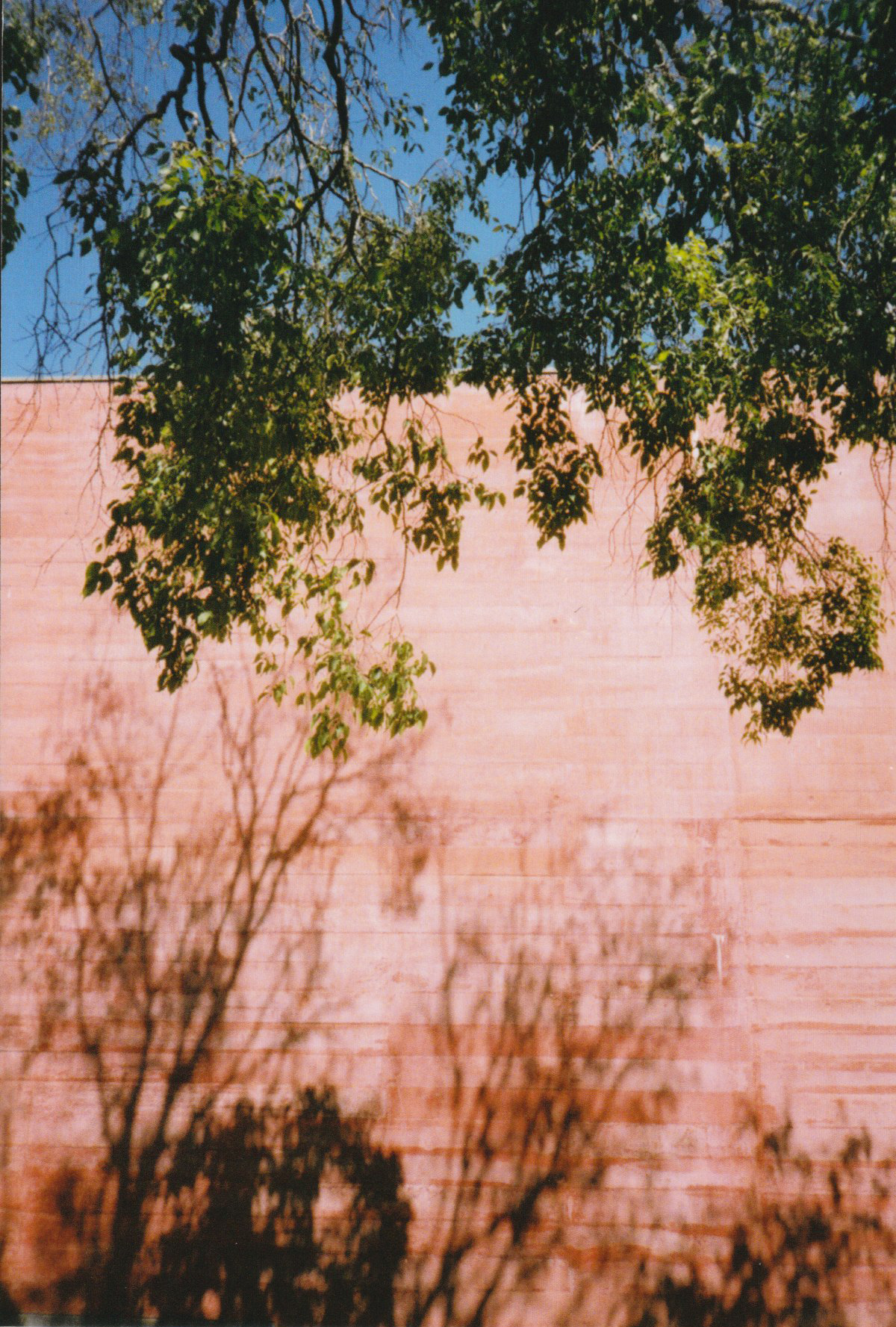 ︎︎︎ Photos I took whilst visiting 'Casa das Histórias Paula Rego' in Cascais, designed by Eduardo Souto de Moura. The design evokes timeless archetypes from urban iconography in this part of Portugal: towers, lighthouses, silos and chimneys, like the ones that define the profile of the Palace at Sintra.
---
New Lanark
2018/19
second year project - Partner project with Mary Tweedy
This project explores a live/work scenario in New Lanark, a small Scottish town where the utopian idealist Robert Owen moulded a model industrial community in the early 19th century. It wasn't until the industrial revolution that industry and trade were separated from homes; advances in mechanical and agricultural technologies meant processes became highly toxic and dirty and infestation grew. To address these issues cities began to segregate uses locating them in different buildings or through the zoning of land. We discussed how perhaps it would be more efficient and sustainable if different aspects of life can be successfully incorporated at a local scale such as in pre-industrial towns and villages. There is still a public perception that living in a purely residential area is desirable, however benefits from living, working, socialising and entertaining locally can be shorter commuting times and a more active and engaged social life.
Etching by W. Davidson, 1928 ︎︎︎
The site has a very extreme terrain with lots of sharp exciting drops. We wanted the building to flow down the hillside mirroring the angles of the landscape whilst utilising the variations in view that the building could provide. ︎︎︎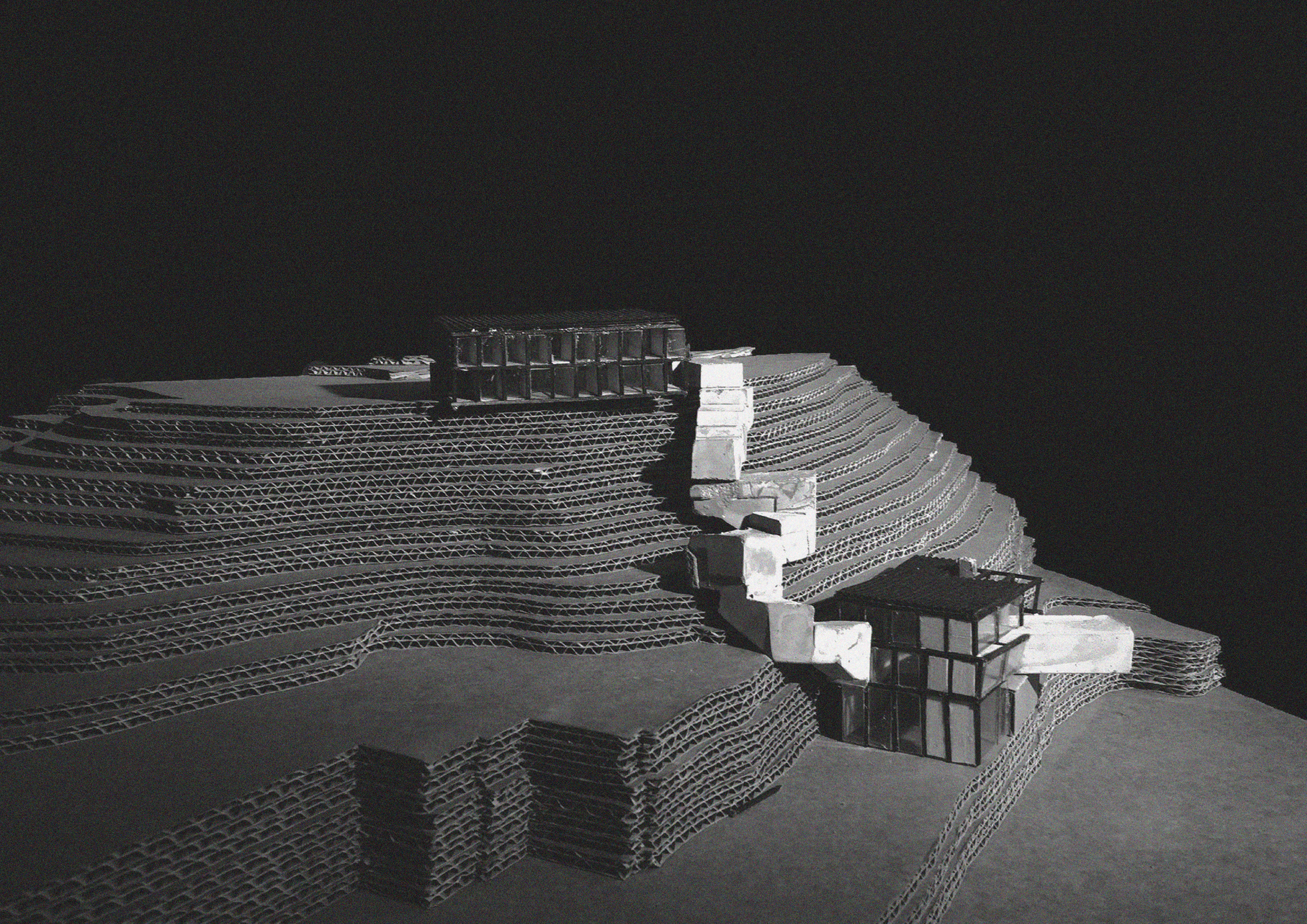 ---
Bath House
2018
First Year Project
This is a design for a bath house in the centre of Glasgow on the River Kelvin. It's situated in a valley below the city so entering the site feels like an escape from the busy urban environment.

I started the project by exploring forms using dip pen and ink. I was exploring the German expressioinist architectural movement, especially Bruno Taut's 'Alpine Architecture' drawings which blurred the line between man made and natural mountain features. Taut's purpose for his crystal city was to create an interior dream world that, instead of facing the ideological and social problems of the period, he enclosed in a crystal bubble. I enjoyed the idea of a bath house in the centre of Glasgow that could create an entirely separate world where visitors could explore a crystalline set of pools and steam rooms raised above the city. ︎︎︎


Wassili Luckhardt "cinema":
Bruno Taut "Alpine Architecture": 1917
---
Sculpture
2017
Royal Drawing School Foundation Year